"There is strength in numbers, but organizing those numbers is one of the great challenges."[i] Small business owners tell me they never look at their balance sheet. Why? Don't they realize the numbers tell them something? Don't they realize just like astrophysicists those numbers answer questions for them? Perhaps small business owners do not understand the relevance those numbers have in relation to their own business. Actually, the structure of a balance sheet builds an organized way for small business owners to read and study the financial position of a company.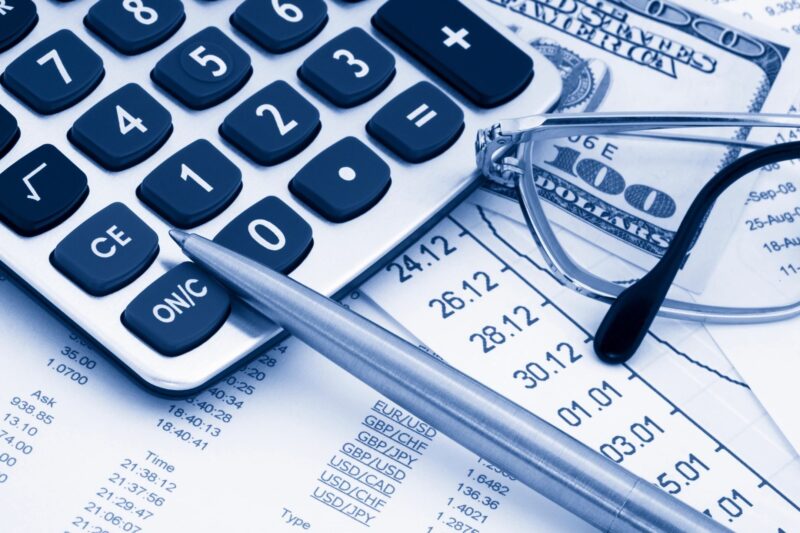 Reasons to consider its value and relevance:
The balance sheet states what the company owns and owes.
It states the financial health of the company.
The report indicates whether the company is in a good position to assume long-term debt.
The balance sheet indicates whether the company is in a good position to pay off long-term debt.
Structure of the Balance Sheet
Do you remember School House Rock, Three is a Magic Number? Broken down into three main sections, the balance sheet contains information about the assets, liabilities and owner's equity. Assets, which is what the company owns, listed at the top. Secondly, liabilities, which is what the company owes, sandwiched in the middle of the report. Lastly, the owner's equity listed last. In the end, assets must equal total liabilities plus owner's equity for the company's financial records to be in balance.
In fact, the most liquid assets will be listed first and decreasing to the least liquid assets. Liquid means how easily an asset can be turn into cash. Examples of different types of assets include the following:
| | |
| --- | --- |
| Current Assets | Noncurrent Assets |
| An asset which can be changed into cash in a year or less | An asset which is not changed into cash as easily |
| Cash | Property |
| Accounts Receivables | Trademarks |
| Inventory | Goodwill |
|   | Machinery |
Obviously, the "most valuable assets are the ones that hold their value."[ii] Try to keep this in mind.
Equally important and tucked in the middle of the report will be the liabilities. Recorded above the long-term obligations like a company car loan, the company's short-term obligations such as accounts payable appear. We can define short-term liabilities as obligations due within one year. People sometimes refer to this as current liabilities. In contrast long-term liabilities means obligations due more than a year into the future. People refer to long-term liabilities as noncurrent liabilities.
Finally, at the bottom of the report will be the equity section. In this section you will see your company's initial investment money listed as an owner's equity account. Additionally, retained earnings[iii] is listed in the equity section.
Understanding the Balance Sheet
Understanding is enabling! It leads to wisdom. As a business owner you need to understand that a balance sheet is like a Snapchat post, an in-the-moment glance, into the company's financial wellbeing. A balance sheet changes very quickly. As the company conducts business, the report changes. Whether on paper or in your pocket, cash is coveted, right? Not necessarily. Lots of people look at the cash section and stop there. Get ready to glean so much more from this report. The balance sheet provides beneficial insight into other areas of your business. For example, if your liabilities are excessive, the report shows it is not a good idea to take on more debt. Most of the time, understanding comes with common sense.
Ultimately you want to strive for a good balance sheet with realizable assets which outweigh your liabilities. Certainly, getting those numbers in the right place on your report causes a sizeable challenge. More than this, if you want to make wise decisions regarding your business and get the strong outcome you desire understand your balance sheet. Get ready. Get set. And, balance those numbers.
All that to say, Deborah Mawson Bookkeeping works with small business owners to help them understand their financial reports. Contact us today to schedule a free consultation.
---
[i] A quotation from Dr. John C. Mather, an American astrophysicist, cosmologist and Nobel Prize in Physics laureate for his work on the Cosmic Background Explorer Satellite ("COBE").
[ii] Sbe, Oddball Stocks. "Weak/Strong Balance Sheet." Wall Street Oasis, 15 July 2008, www.wallstreetoasis.com/forums/weakstrong-balance-sheet#:~:text=when%20you%20hear%20about%20'weak,eg%20assets%2Fequity%20%3E%2040.
[iii] "What Are Retained Earnings? – Guide, Formula, and Examples." Corporate Finance Institute, 3 Jan. 2021, corporatefinanceinstitute.com/resources/knowledge/accounting/retained-earnings-guide/.